Auf den Webseiten für Studierende finden Sie Ihre Prüfungsordnungen und Informationen zum Studienaufbau. Weitere Informationen sind beim Institut für Erziehungswissenschaft veröffentlicht.
Der Studiengang Technikpädagogik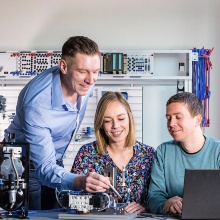 Bachelor of Science
Hinweise für Studierende aus dem Ausland
Auf internationale Studierende wartet ein umfangreiches Willkommens- und Orientierungsprogramm des Dezernat Internationales: Hilfestellungen für die ersten Schritte in Stuttgart, Orientierungswoche, Informationsveranstaltungen und vieles mehr.
Anschluss-Studium: Mit welchem Master kann ich weitermachen?
Im Anschluss an den Bachelor kann der dazugehörige Master of Science Technikpädagogik (Profil A) studiert werden.
Welche beruflichen Perspektiven eröffnet mir der Studiengang?
Nach dem Bachelorabschluss können Sie Tätigkeiten in der privaten Wirtschaft und bei öffentlichen Bildungsträgern und Verbänden im Bereich der Aus- und Weiterbildung wahrnehmen. Die meisten Studierenden streben jedoch das berufliche Lehramt an, das nur über den Masterabschluss erreichbar ist.
Akkreditierung

Die Qualität des Studien­gangs ist in einem Zer­ti­fizier­ungs­ver­fahren geprüft.
Ansprechpartner für weitere Fragen zum Studiengang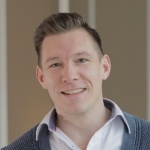 Dipl.-Ing. (FH), M.Sc., StR
Matthias Hedrich
Lehre, Forschung, Fachstudienberatung Technikpädagogik, Fachdidaktik Maschinenbau & Schulpraktikum II