Family-friendly University of Stuttgart
The University of Stuttgart has been recognized several times over the years for being family-friendly. It is dedicated to the continued development of support offerings it currently provides for employees and students by way of family-friendly work and study environments. It is not only members of the University with family obligations who benefit from a university that is organized as family-friendly: we also win by attracting and retaining highly qualified employees, using our human resources more effectively, and reducing family-conditioned interruptions to studies.
All University of Stuttgart members have a responsibility for implementing these goals and standards, but this applies especially to management. Our university leadership lends its active support to making career and studies compatible with family life.
"Making career and studies compatible with family is part of our University's strategy."

Prof. Wolfram Ressel, Rector, University of Stuttgart
As family, the University of Stuttgart understands all life partnerships which take on long-term social responsibility, including parents and children, life partners, siblings, grandparents, as well as relatives needing care.
The "FamiliesCAMPUS Stadtmitte" and "FamiliesCAMPUS Vaihingen" maps feature all family-related locations for our University: childcare, diapering facilities, playgrounds, and family service points. The Studierendenwerk Stuttgart also provides family housing units for students with children.

The family-friendly facilities offer various ways of use:
Exchange – our family networks
The University of Stuttgart supports exchange between members of the university on how to juggle the demands of work and family life. There are four different active family networks, whose members mostly meet up and exchange ideas over lunch. Students are very welcome to join either of the following networks.
Students with children are welcome to attend our regular Studying and Family network meetings. These give you the opportunity to talk to other students with children and exchange information and experience, as well as widen your network.
These meetings are organized by the Uni & Family service and usually take place once a month on the Vaihingen and Stadtmitte campuses.
All of those involved are welcome to contribute ideas, ask questions and help to design and structure the service's wider network.
The dates for current network meetings will be published in our news section. If you would like to be informed via email, please add your name and email address to the Studium & Familie mailing list.
In contrast to the other networks, the Uni & Care network is not aimed at any specific group. It is intended for all employees and students who are carers, or who will become carers in the future. The meetings focus on general and unspecific information about the rights and flexibility demands in the field of care, but the needs of relatives where lower Levels of care are required are also discussed.
If you would like to share ideas with family caregivers within the university, take advantage of our regular network meetings. If you would like to participate, please email the Care Advisor and let us know your intention to attend our network meetings.
The virtual Family NETWORK offers a university-internal "search and find" portal [de] for employees and students at the University of Stuttgart. This was created as a cooperative project by the Uni & Family Service, and the Technical Information and Communication Services (TIK), with financial support from the Collaborative Research Center Transregio 75, to initiate the exchange of information and mutual support.
Contact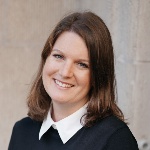 Inken de Wit
Service Uni & Family
Monday - Friday: 9 a.m. to 12 p.m.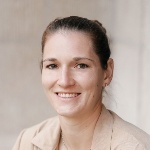 Julia König
B.A.
Service Uni & Family
Tuesday to Thursday: 9 a.m. to 3 p.m.