You receive your student ID card ECUS with your enrolment. The ECUS stamps and VVS semester stamps, which you must print yourself, complete it.
ECUS stamps: ECUS is only valid for one semester. Viability is proved with ECUS stamps. After enrolling/receiving enrollment confirmation, you must print these stamps from your own personal C@MPUS account.
VVS semester stamp: In conjunction with an official photo ID you can use your VVS semester stamp as a VVS ticket from Mon. – Fri. from 6 p.m. onwards, and all day on weekends and public holidays. The ECUS must be carried with you. If required, you can print your VVS semester stamp each semester from the SSB website, or download it via an app to your mobile phone, after your enrollment/re-registration has been confirmed. By selecting "Semestermarke Universität Stuttgart" you will be able to print/download the stamp for the summer semester from March and for the winter semester 2019/2020 from September. The printout/download is free of charge!
If you wish to use the VVS network before 6 p.m., you must purchase a network pass and a semester ticket (Studi-Ticket) [de] from SSB. You can purchase your StudiTicket over the counter, or via the SSB website. To purchase a StudiTicket over the counter you will need your ECUS and a valid VVS semester stamp as proof that you are entitled to buy a StudiTicket.
Further information see below under "functions".
ECUS (Electronic Card University of Stuttgart) is the University of Stuttgart's student ID card. This is a plastic chip card with a passport photo that is issued during enrolment. The card has a RFID chip that can be used for a range of applications and is valid for one semester, issued in tandem with the ECUS stamp.
Contacts
If you have any questions about ECUS or if there is a problem with your ECUS or a scanner, please contact the following people:
Contact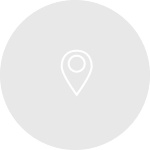 Admissions office for germans and foreigners with german education