Maternity protection
The Maternity Protection Act, or "MuSchG" for short, (§ 1 subsec. 2 sentence 2 no. 8 MuSchG) includes health protection for the student and her child at the place of study during pregnancy, after childbirth, and during the breastfeeding period. The law enables the student to continue her university studies during this time without endangering her health or that of her child, and is intended to prevent disadvantages during pregnancy, after childbirth, and during the breastfeeding period. Regulations in other laws on occupational safety and health remain unaffected.
Important forms at a glance
Forms for students
Flexible studying
Students with children or dependent relatives have special needs. For this reason, the exam regulations and the Admissions and Enrollment Regulations of the University of Stuttgart provide comprehensive regulations to make the study program more flexible as a compensation for disadvantages. As a rule, the prerequisite is that the student
cares for a child under the age of eight years who lives in the same household and is mostly cared for by the student alone, or
cares for (a) close and dependent relative(s) in the sense of the Home Care Leave Act.
Please check the exam regulations of your study program, which are relevant regardless of the following non-binding overview:
External publications on family matters
Contact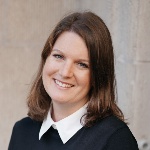 Inken de Wit
Service Uni & Family
Monday - Friday: 9 a.m. to 12 p.m.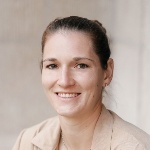 Julia König
B.A.
Service Uni & Family
Tuesday to Thursday: 9 a.m. to 3 p.m.