Contacts
If you have any questions concerning the Bachelor and/or Master Study Courses in Materials Science please contact the academic advisor for Materials Science (see below). Note that we offer guided tours for high school pupils, sample lectures, and activities at the open day of the University.
Course group (Fachgruppe)
Students representatives
Information and news from students to students.
Contact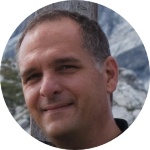 Ralf Schacherl
Dr.
Fachstudienberatung Materialwissenschaft