Studying abroad: what opportunities does my study program offer?
The University of Stuttgart and the Chalmers University (Gothenburg, Sweden) offer a Double Degree Master for the study programs Materials Science and Materials Engineering. The successful students of the Double Degree Master program are awarded a master degree in Materials Science from the University of Stuttgart and a degree in Materials Engineering from the Chalmers University.
The participants of the Double Degree Master program will finish the first two semesters in Stuttgart. Starting with the 3rd semester the study will be continued in Gothenburg and completed with the Master Thesis.
The study periods in Stuttgart and Gothenburg are complementary; the study course in Stuttgart is more scientifically oriented whereas the study course in Gothenburg has a focus on engineering.
The Double Degree Master program is addressed to dedicated and motivated students with very good course achievements, which are enrolled in the Master Materials Science program in Stuttgart. Per year 5 positions are available. Acceptance proceeds via an admission process. Interested students can send an application between October 17th and November 18th to the dean of the study program in Stuttgart (Prof. Grabowski) who will make the selection. The application documents should contain the Bachelor certificate with the marks, a CV and a letter of motivation.
The application should be sent to Prof. Dr. Blazej Grabowski.
Studying abroad: what opportunities does the University of Stuttgart has to offer?
Are you interested in going on exchange for a semester or two? Or would you rather do some research or attend a language course? Have you ever thought of joining a Summer School or planned an internship abroad? Whatever you have in mind for your exchange, the International Office will help you make your stay abroad an unforgettable experience. The first step will be to sign up online for our information sessions at the International Office that are offered on a regular basis. We look forward to your registration!
Studying abroad


information sessions, partner universities, language requirements, application deadlines, scholarships
Contact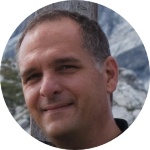 Ralf Schacherl
Dr.
Fachstudienberatung Materialwissenschaft