Exam regulations: the basis of my studies
The exam regulation is only availabe in German since it is an official document.
The examination regulations (in German: Prüfungsordnungen) include a survey of the required modules.
Computational Linguistics – Master of Science
Information from the study program
Examination registration in C@MPUS
Registration of the requirements/"Auflagen"
You register in C@MPUS for the required modules
We will check how many oral exams need to be organized and when these exams could be offered
You will then be informed via e-mail
Downloads
Information from the study program
Contact for further questions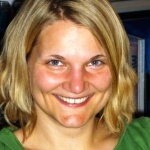 Stefanie Anstein
Dr.
study program manager BSc MSV & MSc CL; student advisor & contact person examination committee BSc MSV, MSc CL & MSc CS
International Service Point (ISP) Faculty 5
Phone: +49 711 685-67277 or +49 711 685-67926