These websites for students are currently in the process of being finished (transferred from other sites). If you miss certain information, please check our institute's websites or contact us.
The Computational Linguistics study program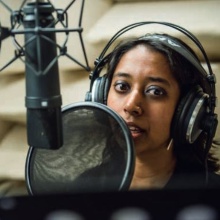 Master of Science
Introductory events in summer semester
Our Welcome Meeting will take place on Thursday, March 30, 2023, 2 pm CEST. It will be held in hybrid mode (room V5.01/02 in Pfaffenwaldring 5b; online via webex; no account needed). Admitted students have received an e-mail containing the link.
Information for new international students
An extensive welcome and orientation program, organized by the International Office, awaits our international students: assistance for your first experiences in Stuttgart, an orientation week, informative events and much more.
What job prospects are available to me after graduation?
With a master's degree in Computational Linguistics, our graduates will be prepared for advanced academic or industrial research and development in Computational Linguistics and Natural Language Processing. Thanks to our international orientation and to our connections with the industry, they find employment at renowned institutions and companies in Germany or other parts of the world involved with speech and language technologies.
Typical task areas include speech processing, automatic generation and analysis of texts, machine translation, electronic dictionaries, search technology, (social) media monitoring, or dialogue systems for e.g. (artificially intelligent) robots or chatbots, for smartphones, for cars or for (smart) homes.
Further interesting areas of work contain publishing houses, translation agencies, language teaching (eLearning) or the service and health sector (e.g. BioNLP).
Accreditation

The quality of this degree program has been certified.
Contact for further questions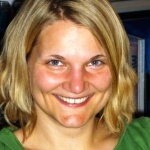 Stefanie Anstein
Dr.
study program manager BSc MSV & MSc CL; student advisor & contact person examination committee BSc MSV, MSc CL & MSc CS
International Service Point (ISP) Faculty 5
Phone: +49 711 685-67277 or +49 711 685-67926