How is the program structured?
Modules offered in MIP include:
Integrated Case Study
Urban Planning, Regional Planning
Transport Planning and Modeling
Statistics and Information Processing
Introduction to GIS
Social Aspects of Planning
Ecological Aspects of Infrastructure Planning
Development Policy and Planning
Energy Supply
Water and Waste Management
Economics
Project Appraisal, Planning and Financing
Tendering, Contracting and Project Management
Integrated Case Study
All students have to complete the nine mandatory modules, but the selection of the four elective modules (out of a catalogue of more than 10) allows for individual specialization. Also, students are free to choose the Master's thesis topic from the whole catalogue of fields tought in MIP to specialize in a topic relevant to their individual career plans. They can work on a topic from their home country, from the international context, or they can choose a project in Germany.
MIP does not include compulsary internships.
C@MPUS
The Module Guide describes the modules and the required courses belonging to the module. The Module Guide (also called module handbook) is published in the Campus Management System C@MPUS [de].
C@MPUS


Please click on the book behind the study program's name.
Contact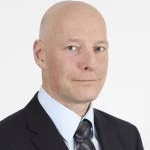 Prof. Dr.-Ing.
Markus Friedrich
Head of Chair for Transport Planning and Traffic Engineering