Studying abroad: what opportunities does my study program offer?
For our participants, the MIP program is already a study program abroad, as most of our students have an international background and come from a wide variety of countries to Stuttgart for their studies. Usually, a class comprises of students from more than 15 nationalities.
Students, who want to do their Master's Thesis abroad, are encouraged to do so. Many of our student want to do their Master's Thesis in their home country or region, in order to foster their professional re-integration after the Master's Program MIP has finished.
MIP supports those students, but it is also possible to do the thesis in Stuttgart or Germany.
Studying abroad: what opportunities does the University of Stuttgart has to offer?
Are you interested in going on exchange for a semester or two? Or would you rather do some research or attend a language course? Have you ever thought of joining a Summer School or planned an internship abroad? Whatever you have in mind for your exchange, the International Office will help you make your stay abroad an unforgettable experience. The first step will be to sign up online for our information sessions at the International Office that are offered on a regular basis. We look forward to your registration!
Studying abroad


information sessions, partner universities, language requirements, application deadlines, scholarships
Contact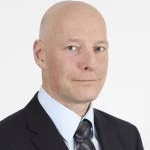 Prof. Dr.-Ing.
Markus Friedrich
Head of Chair for Transport Planning and Traffic Engineering