On these websites for students we publish the examination regulations and general information on the study program's structure. All further information can be found on the study program's website.
What job prospects are available to me after graduation?
Career goals might be:
Infrastructure planner in the private sector,
consultant or civil servant dealing with various aspects of infrastructure planning on the regional/national level or
decision maker in policy and planning.
Graduates will be capable of directing and coordinating the work of international and interdisciplinary teams of specialists from a wide variety of infrastructure-related fields.
Accreditation

The quality of this degree program has been certified.
Contact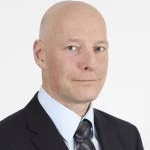 Prof. Dr.-Ing.
Markus Friedrich
Head of Chair for Transport Planning and Traffic Engineering