Diese Webseiten für Studierende befinden sich derzeit im Aufbau. Prüfungsordnungen und Informationen zum Studienaufbau sind bereits veröffentlicht. Alle weiteren Informationen für Studierende finden Sie auf der Webseite des Instituts für Volkswirtschaftslehre und Recht.
Der Studiengang Wirtschaftswissenschaft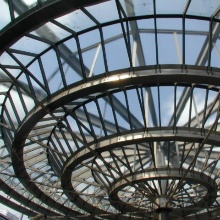 Bachelor of Arts
Einführungsveranstaltungen zum Sommersemester
Studienwechsler*innen wenden sich bei Fragen bitte an die Studiengangmanagerin Frau Dr. Becker. Bei Bedarf kann gerne eine Sprechstunde in Webex stattfinden.
Hinweise für Studierende aus dem Ausland
Auf internationale Studierende wartet ein umfangreiches Willkommens- und Orientierungsprogramm des Dezernat Internationales: Hilfestellungen für die ersten Schritte in Stuttgart, Orientierungswoche, Informationsveranstaltungen und vieles mehr.
Anschluss-Studium: Mit welchem Master kann ich weitermachen?
Die Ausbildung zur Lehrerin oder zum Lehrer am Gymnasium erfordert den Abschluss eines Master of Education (M.Ed.) mit identischer Fachkombination wie Ihr Bachelorstudium.
Kontakt für weitere Fragen zu diesem Studiengang