This study program is not offered in English. For further information please visit the
German version
of the study program.
The Process Engineering Master's study program is aimed at graduates who have already completed their bachelor's degree and builds consecutively on bachelor's study programs with a process engineering profile from a German university. At the University of Stuttgart, the master's in Process Engineering follows directly on from the Bachelor's degree Chemistry- and Bio-Engineering.
As a methodologically oriented discipline, process engineering plays a key role in meeting today's major challenges in the fields of energy, nutrition, medicine, mobility and the environment. The four-semester Master's study program is characterized by a consistent combination of method-oriented and practically-relevant modules. In addition to deepening the fundamentals of engineering and science, students define the focus of their studies by choosing two subject areas from 13 specializations.
The study program also includes a 12-week industrial internship, which provides knowledge of engineering activities, company structures and processes. The final Master's thesis encourages students to work independently on scientific topics and to solve relevant research questions.
The study program enables graduates to apply scientific methods to process engineering, to develop them further in selected areas and to act responsibly. The Master's degree is a professional qualification and entitles the holder to study for a doctorate.
The Chemical‐ and Bio‐Engineering study program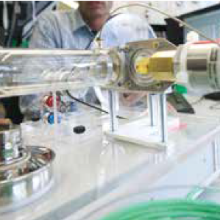 Master of Science
What job prospects are available to me after graduation?
As an engineering science, process technology occupies a key position in many fast-growth areas. These include bio- and nanotechnology, as well as environmental-, medical-, pharmaceutical-, food-, energy-, and chemical engineering. Furthermore, many areas of mechanical engineering, as well as related industries and various fields related to the natural sciences, are open to process engineers. For example, interfacial process engineering, food technology or textile engineering.
The sheer number of related fields in this area create the perfect environment for a successful career. Moreover, the starting salaries for process engineers are always at the top of the range within the engineering sector, due to the particularly interesting nature of this qualification.
You can find initial information on career entry paths on our web pages about internships, mentoring and career entry options.
Accreditation

The quality of this degree program has been certified.
Contact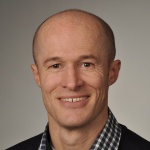 Prof. Dr.-Ing.
Joachim Groß
Head of Institute, Program Director Chemical Engineering