Studying abroad: what opportunities does my study program offer?
Are you a student from abroad interested in studying aerospace engineering at the University of Stuttgart? We maintain numerous discipline-specific contacts with foreign universities and other research institutions. For an initial overview of our partner institutions, programs, and financial aid opportunities, we recommend starting with a visit to the student website.
For general questions regarding a study-abroad stay, please contact the University of Stuttgart's International Office. You will find answer to the most frequently asked questions in the "ERASMUS Incomings FAQ".
ERASMUS office appointments



Marvin Fröhlking
Student Assistant

Wednesday, 12:00 - 14:30pm - or by arrangement

Tel. +49 711 685-65767
Send an e-mail
ERASMUS Incomings FAQ
Contact for further questions
Michael Reyle
Dr. rer. nat.
Academic Employee, Program Manager Aerospace Engineering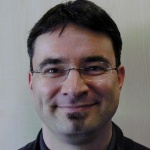 Christian Koch
Dr.-Ing.
Manager Altitude Test Facility, Academic advisor, deputy head of the institute