Auf dieser Webseite für Studierende finden Sie Ihre Prüfungsordnungen und allgemeine Informationen zum Studienaufbau. Alle weiteren Informationen erhalten Sie auf der Webseite des Fachbereichs Mathematik.
Der Studiengang Mathematik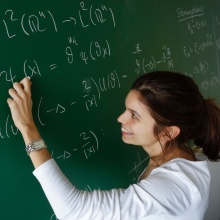 Bachelor of Arts
Einführungsveranstaltungen zum Sommersemester
Studienwechsler*innen wenden sich bitte an die Studiengangsmanagerin Dr. Friederike Stoll.
Hinweise für Studierende aus dem Ausland
Auf internationale Studierende wartet ein umfangreiches Willkommens- und Orientierungsprogramm des Dezernat Internationales: Hilfestellungen für die ersten Schritte in Stuttgart, Orientierungswoche, Informationsveranstaltungen und vieles mehr.
Anschluss-Studium: Mit welchem Master kann ich weitermachen?
Die Ausbildung zur Lehrerin oder zum Lehrer am Gymnasium erfordert den Abschluss eines Master of Education (M.Ed.) mit identischer Fachkombination wie Ihr Bachelorstudium.
Welche beruflichen Perspektiven eröffnet mir der Studiengang?
Der anschließende Master of Education öffnet den Zugang zum Referendariat an Gymnasien. Zudem sind Lehramtsabsolventen auch in der Wirtschaft und Industrie gefragt.
Kontakt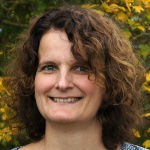 Dr.
Friederike Stoll
Studiengangsmanagerin B.Sc./M.Sc./BA-Lehramt/M.Ed. Mathematik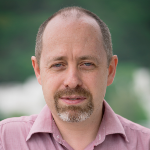 Apl. Prof. Dr.
Jens Wirth
Studiendekan Lehramt Mathematik