Studying abroad: what opportunities does the University of Stuttgart has to offer?
Interkultureller Austausch, Ihr Studienfach aus einer anderen Perspektive, Mehrsprachigkeit, Abenteuer, neue Freundschaften, Reisen… all dies erleben Sie während eines Auslandsaufenthalts! Sie interessieren sich für einen ein- bis zweisemestrigen Studienaufenthalt über die Austauschprogramme, für einen Forschungsaufenthalt, einen Sprachkurs oder ein Praktikum, oder Sie möchten an einer Summer School teilnehmen. Das Dezernat Internationales hilft Ihnen, Ihren Aufenthalt zu verwirklichen. Ihr erster Schritt ins Ausland beginnt mit einer Gruppenberatung im Dezernat Internationales, zu der Sie sich online anmelden können. Wir freuen uns auf Ihre Anmeldung!
Studium im Ausland


Gruppenberatungen, Partnerhochschulen, Sprachvoraussetzungen, Bewerbungsfristen, Finanzierung - alles Wichtige zum Auslandsaufenthalt
Contact for further questions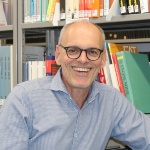 Dr.-Ing.
Bernhard Bäuerle
Student Counselling and Course Degree Management Automotive and Engine Engineering
currently only available via email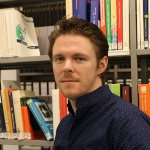 Kurt Seiwert
Course Degree Management Automotive and Engine Engineering
currently only available via email
[Photo: Kurt Seiwert]