Auf dieser Webseite finden Sie die Prüfungsordnungen und erste Informationen zum Studienaufbau. Alle weiteren Informationen für Studierende finden Sie beim Fachbereich Informatik.
Der Studiengang Informatik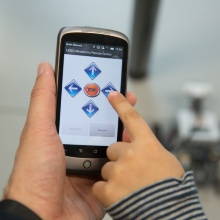 Master of Education
Einführungsveranstaltungen zum Sommersemester
Dienstag, 13. April 2021, 11 Uhr. Die Einführungsveranstaltugn wird per WebEx stattfinden, die Zugangsdaten werden den zugelassenen Studierenden rechtzeitig zugesandt.
Hinweise für Studierende aus dem Ausland
Auf internationale Studierende wartet ein umfangreiches Willkommens- und Orientierungsprogramm des Dezernat Internationales: Hilfestellungen für die ersten Schritte in Stuttgart, Orientierungswoche, Informationsveranstaltungen und vieles mehr.
Welche beruflichen Perspektiven eröffnet mir der Studiengang?
Der Master of Education öffnet den Zugang zum Referendariat an Gymnasien.
Kontakt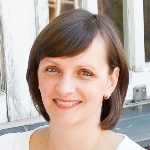 Dr.
Katrin Schneider
Studiengangsmanagerin aller Studiengänge der Informatik; Fachbereichsmanagerin; Erasmus-Koordinatorin
Online-Sprechstunde: https://unistuttgart.webex.com/meet/katrin.schneider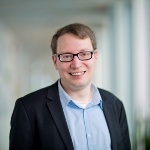 Prof. Dr.-Ing.
Steffen Becker
Abteilungsleiter Abteilung Softwarequalität und -architektur
[Foto: U. Regenscheit / Universität Stuttgart]