Exam regulations: the basis of my studies
The exam regulation is only availabe in German since it is an official document.
The examination regulations (in German: Prüfungsordnungen) include a survey of the required modules.
Aerospace Engineering – Master of Science
The exam regulations are the basis for your university studies and provide you with all legal regulations concerning examinations and give an overview of the modules to be taken.
Please turn to the German website for the official documents.
Information from the study program
Contact for further questions
Michael Reyle
Dr. rer. nat.
Academic Employee, Program Manager Aerospace Engineering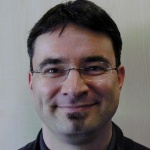 Christian Koch
Dr.-Ing.
Manager Altitude Test Facility, Academic advisor, deputy head of the institute