This study program is not offered in English. For further information please visit the
German version
of the study program.
The Mechanical Engineering Master's degree program is primarily aimed at Bachelor's graduates in Mechanical Engineering, Automotive and Engine Engineering, and Technology Management. In addition to an extended basic technical and scientific education, this study program offers a broad range of courses that are strongly research-oriented and take place in a high-tech environment.
The Mechanical Engineering study program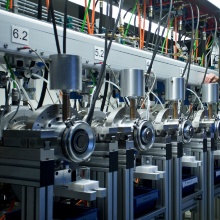 Master of Science
Information for new international students
For international students, there is an extensive welcome and orientation program by the International Office, including support in the first steps in Stuttgart, an orientation week, information events, and much more.
For information on the introductory events / courses, please refer to the German homepage.
What job prospects are available to me after graduation?
Graduates of the Mechanical Engineering M.Sc. program have excellent career prospects. Industry is increasingly demanding highly qualified engineers with a broad and profound basic knowledge.
After graduation, the following professional areas, for example, will be open to you:
Research
Development
Design and construction
Project management
Testing
Sales
Manufacture and production
Quality management
Technical administration
Company management
Possible sectors range from conventional systems and mechanical engineering to medical engineering and precision engineering to energy technology and process engineering.
Accreditation

The quality of this degree program has been certified.
Contact for further questions on Mechanical Engineering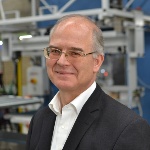 Jens Baur
Dipl.-Ing.
Head of Department Teaching and student affairs | Subject advisor mechanical engineering
Christine dos Santos Costa
Dipl.-Ing.
Head of Mechanical Engineering Center - contact person for general questions about study programs in the field of mechanical engineering