For many commuters, traffic jams and delays in public transport are part of everyday life, resulting in stress and lost time. This can make getting to the office, lab, or lecture quite a nightmare.
Starting in the summer semester, people who are open to new ideas will have the chance to try out an alternative. The University of Stuttgart has launched the "Stuttgart fährt mit" app, a cross-company ride-sharing platform for its employees and students, who, as of now, will be able to come together to form carpools in an uncomplicated and flexible way. Joining a carpool allows you to make productive use of your time and save on travel costs whilst benefiting the climate at the same time.
Finding local carpools
In order to find the best carpool, users enter their commuting habits into the app, for example, what time they start and from where on which days, where they go, and whether they would prefer to be a driver or a passenger. Based on the stored data, the app suggests suitable routes in the local area. A carpool can be planned quickly and easily by contacting the driver. Users can choose to team up with colleagues or fellow students from the University of Stuttgart or with employees from other participating companies or institutions in the region.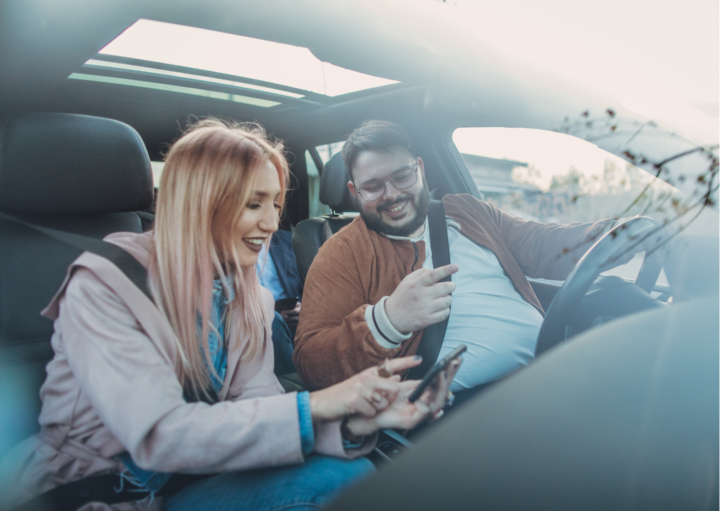 The passengers reimburse the driver for some of the costs, a fair amount based on the distance driven and any detours the driver has to take from his or her usual route. At the end of the trip, the passengers pay the fee via the credits they have in the app.
A more relaxed and sustainable way to reach your destination
As Luisa Hoffmann, Mobility Manager at the University of Stuttgart, explains: "Not only does the 'Stuttgart fährt mit' project offer the opportunity to save time and money, but also to commute in a sustainable manner and thus, in the best case scenario, reduce car traffic. As our Real-World Laboratory MobiLab in particular shows," she adds, "we are committed to sustainable mobility concepts and are excited about the launch of the new app. Not only will it enable sustainable carpooling, it may also help people to make new contacts in Stuttgart, not only within the University, but also with our external partners."
Join in! Simply download the "Stuttgart fährt mit" app from the App Store or Play Store, register for free and get started.
About the "Stuttgart fährt mit" project
The "Stuttgart fährt mit" app is a service provided by RideBee UG and a German Federal Ministry for Digital and Transport (BMDV) initiative. The app is also part of the Green City Master Plan, the "Sustainable Mobility" action plan, and Stuttgart's climate protection plan.
In addition to the University of Stuttgart, other regional companies and institutions are involved in the project including Stuttgart Airport, the University of Hohenheim, Mercedes Benz, the City of Stuttgart, the Marienhospital Stuttgart, and the Klinikum Stuttgart.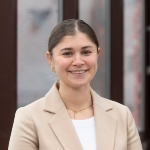 Luisa Hoffmann
Project manager corporate mobility management
University Communications
Keplerstraße 7, 70174 Stuttgart