Exam regulations: the basis of my studies
The exam regulation is only availabe in German since it is an official document.
The examination regulations (in German: Prüfungsordnungen) include a survey of the required modules.
Fahrzeug- und Motorentechnik – Master of Science
Prüfungsordnung
Prüfungsordnung
8/24/11
Satzung über die Änderung der Prüfungsordnungen zur Anpassung an die Lissabon-Konvention (§ 36a LHG)
3/11/13
Dritte Satzung zur Änderung der Prüfungsordnung
7/31/15
Information from the study program
Informationen zu den Prüfungsdetails erhalten Sie bei den Instituten, die im entsprechenden Semester für die Prüfung verantwortlich sind.
Wichtig:
Ohne Anmeldung über das C@mpus Portal ist eine Teilnahme an Prüfungen ausgeschlossen
Es müssen auch Studienleistungen (USL, BSL) in diesem Zeitraum in C@mpus angemeldet werden.
Das Prüfungsamt kann keine Anmeldungen nach dem Anmeldezeitraum mehr annehmen, nachträgliche Prüfungsanmeldungen beim Prüfungsamt sind also ausgeschlossen.
Bitte melden Sie bei Modulprüfungen, die über zwei Semester gehen, die Prüfung erst in dem Semester an, in dem die Prüfung auch tatsächlich stattfindet.
Bsp.: Beginnt ein zweisemestriges Modul im Wintersemester, die Modulabschlussprüfung dazu findet aber erst zum Ende des Moduls (also im Sommersemester) statt, dann melden Sie diese Prüfung bitte auch erst im Sommersemester an!
Hinweise zu "Grundlagen derk Kraftfahrzeuge"

, "

Grundlagen der Fahrzeugantriebe", sowie "Grundlagen der Kraftfahrzeugantriebe"
Gesonderte IFS-Anmeldung der Prüfungsumfänge "Spezieller Kapitel" erforderlich.
Die Prüfungsräume finden Sie auf folgender Seite.
Gemäß Prüfungsordnung muss die Studienarbeit in einer Spezialisierung und die Masterarbeit in Ihrer anderen Spezialisierung angefertigt werden. Bitte informieren Sie sich rechtzeitig über die institutsindividuellen Modalitäten zur Genehmigung einer studentischen Arbeit.
Wichtig: Studienarbeiten dürfen nicht in der Industrie geschrieben werden.
Das Vorgehen zur Verlängerung finden Sie in der Rubrik "Überblick" in den FAQs.
Den Ablauplan studentischer Arbeiten am IFS finden Sie auf folgender Seite
Studien- und Abschlussarbeiten am IVK
siehe hierzu bitte die Anmerkungen auf der IFS-Homepage
alle Infos zu diesem Modul finden Sie in der Modulbeschreibung im C@MPUS (Modul-Nr. 67390).
sowie die Hinweise im Studienplan
die Stempel Ihrer Versuche sammeln Sie im entsprechenden Vordruck
Die Unterlagen zu den Versuchen sind für KFZ und Fahrzeugantriebe im Kopierlädle und für KFZ-Mechatronik/Automatisiertes und Vernetztes Fahren über ILIAS erhältlich
Falls nicht anders kommuniziert, ist zentraler Treffpunkt für alle Versuche der Eingangsbereich des IFS-Hauptgebäudes, Pfaffenwaldring 12. Sie werden dort abgeholt oder finden dort weitere Hinweise (auf dem Monitor)
Contact for further questions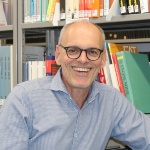 Dr.-Ing.
Bernhard Bäuerle
Student Counselling and Course Degree Management Automotive and Engine Engineering
currently only available via email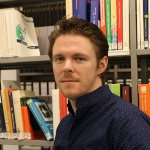 Kurt Seiwert
Course Degree Management Automotive and Engine Engineering
currently only available via email
[Photo: Kurt Seiwert]